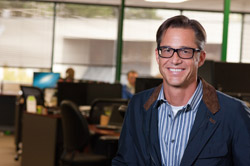 A little about me…
I started Expedia inside of Microsoft in the mid-90's then spun it out into EXPE in 1999 and was CEO until 2003.  After living in Italy for a year, in 2005 I co-founded Zillow with a friend from Expedia, Lloyd Frink, and a number of the original Expedia teamed joined us.  Zillow is an indispensible tool if you are interested in just about anything involving a home – buying, selling, financing, home improvement and more. Expedia and Zillow have become large businesses based on the fundamental belief consumers should be empowered with information. Keeping with the Power to the People theme, in 2007 I also co–founded Glassdoor with another pair of Expedia alums, Robert Hohman and Tim Besse.  Glassdoor gives you an inside view of what it's like to work for a company, allows you to understand salary specifics, and is the best way to search for a job. Glassdoor is climbing on a similar trajectory to Zillow at its stage and is becoming another big business.
In 2010, I co-founded a mobile discovery app called Trover with my friend and brother-in-law, Jason Karas, and a small team of creative folks in Seattle.  I also sit on the boards of Netflix, Avvo(lawyer and doctor ratings and Q&A,) and Realself (ratings and reviews of "aesthetic" procedures and products), and Nextdoor (social network for neighborhoods).   Finally, I am a venture partner at Benchmark Capital, an early stage venture capital firm in Menlo Park behind companies like eBay, Twitter, Uber, OpenTable, Yelp, Snapchat and more. I am also an investor in some other incredible companies and you can see the Barton portfolio here.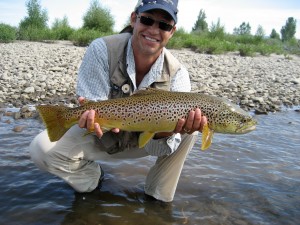 I call Seattle home and live with my wife and three growing-too-fast kids.  My wife and I support hope, education, and the arts through our philanthropic foundation, the Barton Family Foundation.  A few noteworthy ".orgs" we support and sit on the boards of which you should check out include Summer Search, Year Up,  Common Sense Media, and the Henry Art Gallery at University of Washington. In addition to being a husband and a dad, I also keep myself busy snowboarding, surfing, fly fishing, and traveling.